Where do roasters get their coffee from?
What do import companies do? What does the cooperation between farmers and roasters look like? And how and where do we get our coffee from? We focused on this topic when Father met with Bára Ernygrová at Father's in early January for a conversation. Bára is a longtime coffee professional and, most importantly, our dear friend.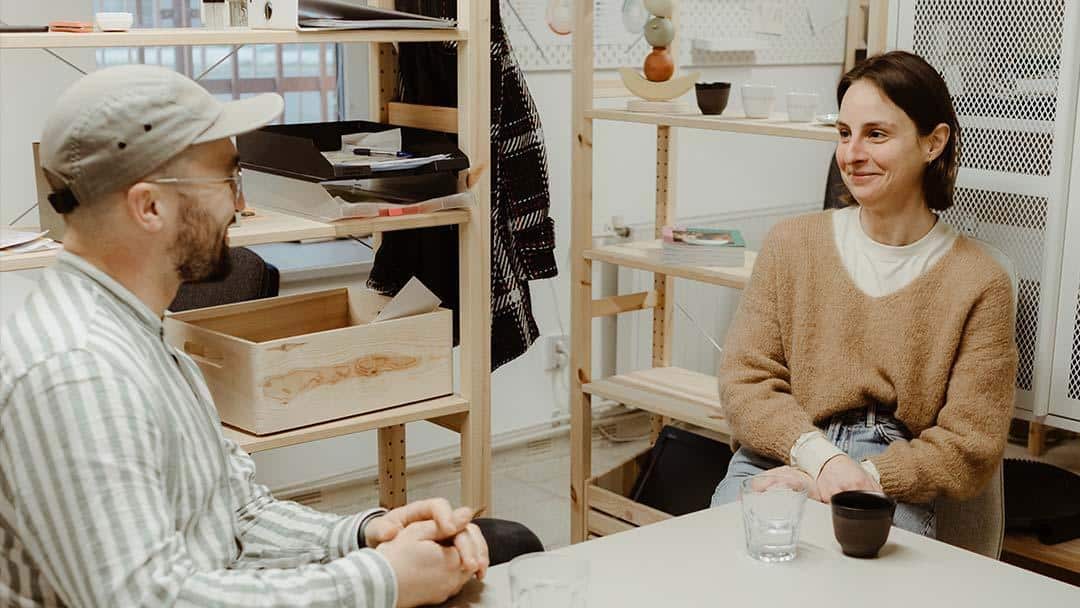 Bára works for Falcon Specialty – an import company that connects farmers from 26 countries with over 500 roasters. Falcon was born out of the belief that the coffee industry has the potential to drive substantial socio-economic change and shape environmentally friendly landscapes that are home to vulnerable communities and fragile ecosystems. Falcon aims to help drive these changes by focusing on the high quality of coffee.
The principle is quite simple. Falcon connects farmers who often live and work high in the mountains with no roads to the country's infrastructure, helps them deliver coffee to processing stations, provides education on growing and processing coffee after harvesting, and provides extra payments for quality harvest. This increases the crop's demand as consistent quality is what the roasters and their customers seek at the other end of the coffee supply chain.
The company's values were what drove Bára to start working for Falcon. "At the beginning, I knew I didn't want to work for them. Selling green coffee, being a sales representative, what it is even, I thought at the time," she laughs. "But I loved that Falcon is built on three pillars: environmental, social, and economical. You can see that it's based on people, and it doesn't matter if you're dealing with a farmer or an investor. Falcon is creating change and transferring information, tools, and knowledge. The company is clear about its values and is going after them whether anyone likes it or not, trying to inspire and influence people's lives."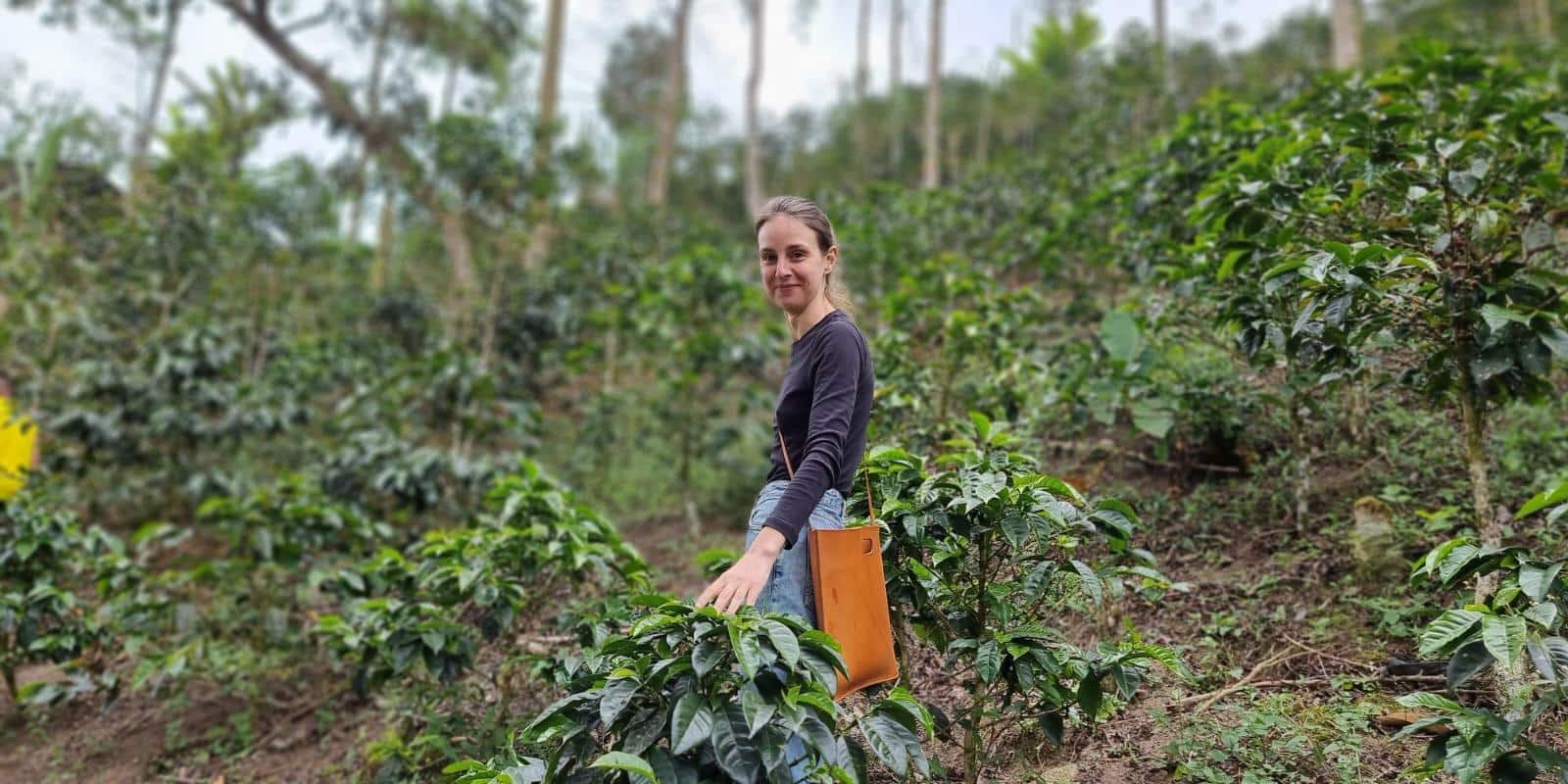 These were the reasons that convinced her in the end, even though she had no experience in the business. "I remember sitting in Falcon's boardroom in England, absolutely determined never to take the job. I was afraid that with no experience, I would fail. Now I've been at Falcon for almost four years, and sometimes I think we should consider how people perceive us and where they think our strong points could be. Because we often doubt ourselves, we think we wouldn't be good enough. Just as I thought in many situations before Falcon, and if I hadn't agreed to one of them, I would never have met Petr and Mája from Father's," says Bára.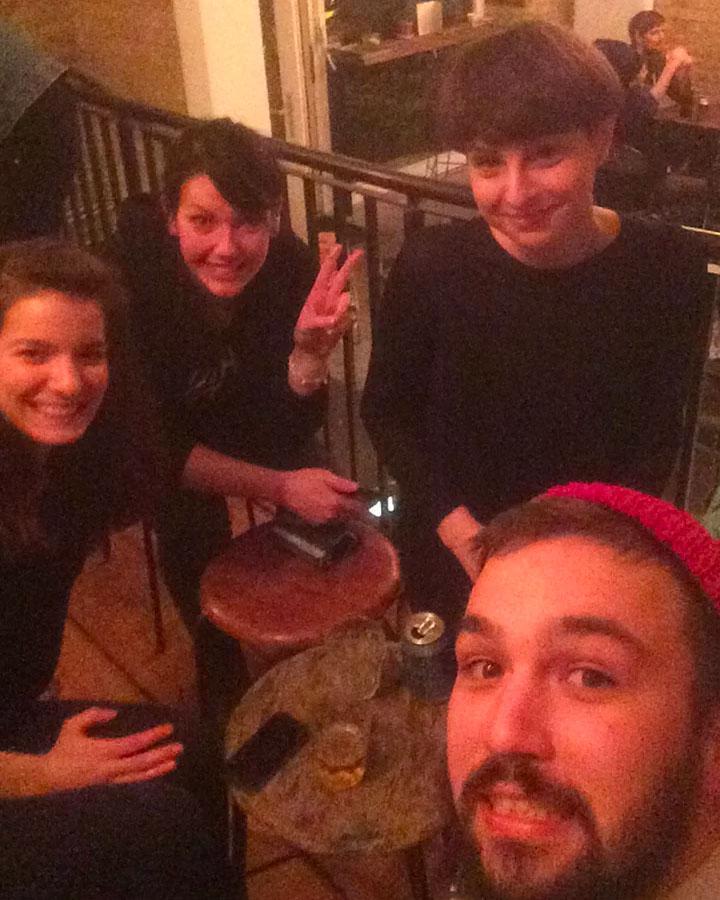 One of those situations was working at the famous Berlin roastery Five Elephant. We met there when we were working as baristas, and Bára was roasting coffee. We created a little Czech community there, where we would meet once a week for dinner at Bára's or our place. When we moved back to the Czech Republic, and Bára started traveling with Five Elephant in South America, we didn't see each other for a long time. But then we started meeting each other at coffee festivals.
"I remember one of the Prague festivals when Petr came to me and asked what I was doing between two and three o'clock, that their program had become complicated, and they had two bars to prepare coffee at the same time. And if I could come and help them for five minutes. At that time, I was still there with my dad, who had already drunk about seven espressos, and I was worried he will have a heart attack, but I agreed to help for those five minutes," Bára recalls. It ended up being an hour and a half, two grinds, a huge line, and the start of our collaboration. Building a relationship, helping, and sharing information, knowledge, and experience were essential to both parties.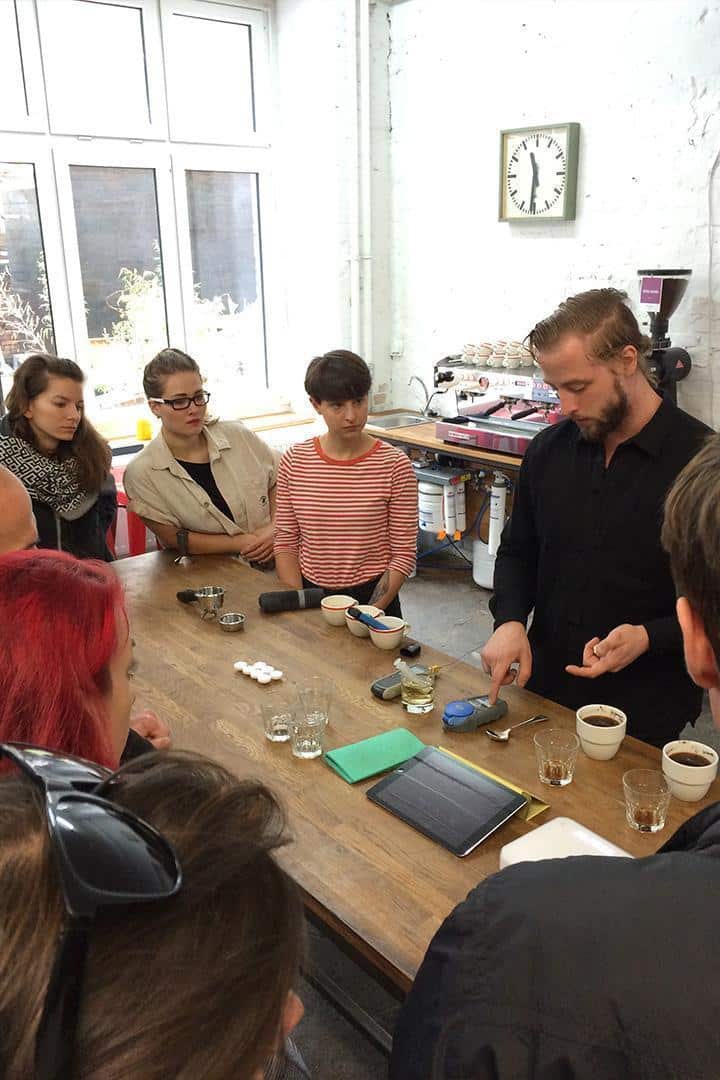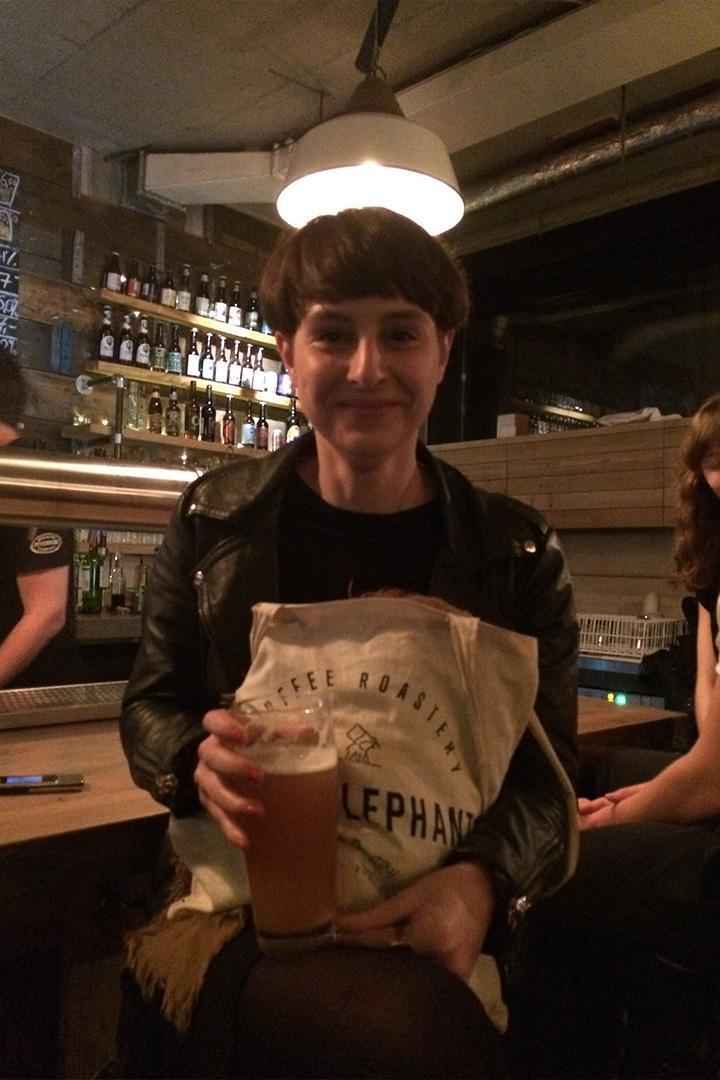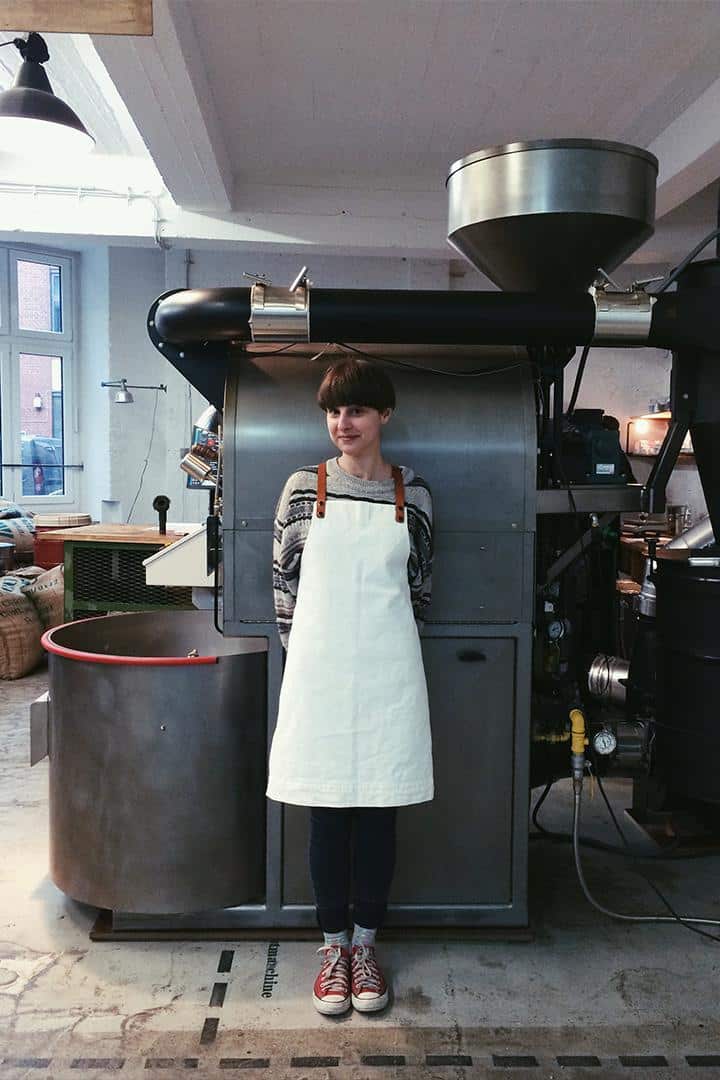 This is what the success of Falcon is based on. "We work with communities worldwide to provide them with a better livelihood. We are committed to providing them with the resources and knowledge to improve. We buy coffee from them, give them feedback, and guide them in a certain direction. We have to be able to sell their coffee, or we can't help them. That's why it's so important for us to build relationships with roasters. So that we can buy coffee from farmers, build new projects, and have someone to sell it all to," explains Bára.
She compares Falcon to an octopus with tentacles on either side. If you cut off four tentacles, it takes time for them to grow back. There will always be a farmer who would like to deliver a few kilos of coffee at a time, and there will always be someone who will buy a few bags, but that's not the point. "We want to build long-term partnerships because it's easy to operate and even be profitable when everything is going right. And what about when coffee is late, has defects, is terribly expensive or old, and invoices don't get paid… That's where the benefit of a long-term collaboration and trust becomes apparent when the roaster calls you to tell you they have a problem."
This applies to the other side as well. For us at Father's to know that we have a friend on the other end that we can call with any problem. She'll recommend good coffee, come to our roastery for cupping, and help us solve anything. And we are also happy to know that we are contributing to the change Falcon promotes in coffee-growing countries.