Why capsules?
Coffee capsules are an excellent choice for anyone who does not like long and too careful coffee preparation. They are also helpful when preparing coffee quickly: in the morning, at work, or for a meeting. All you have to do is put the capsule into the machine, ensure you have enough water, and press a button. And you're good to go.
Despite the undeniable benefits of capsules, we've long resisted them at Father's, mainly because of their environmental impact. Regular coffee capsules are made of plastic and aluminum, which is hard to recycle. So we started testing capsules that were supposed to be eco-friendly and compostable, mainly made from polylactic acid. But we encountered a problem: they weren't compostable at home, and the big composting plants wouldn't accept them. So we ended up having to throw them in the waste bin anyway.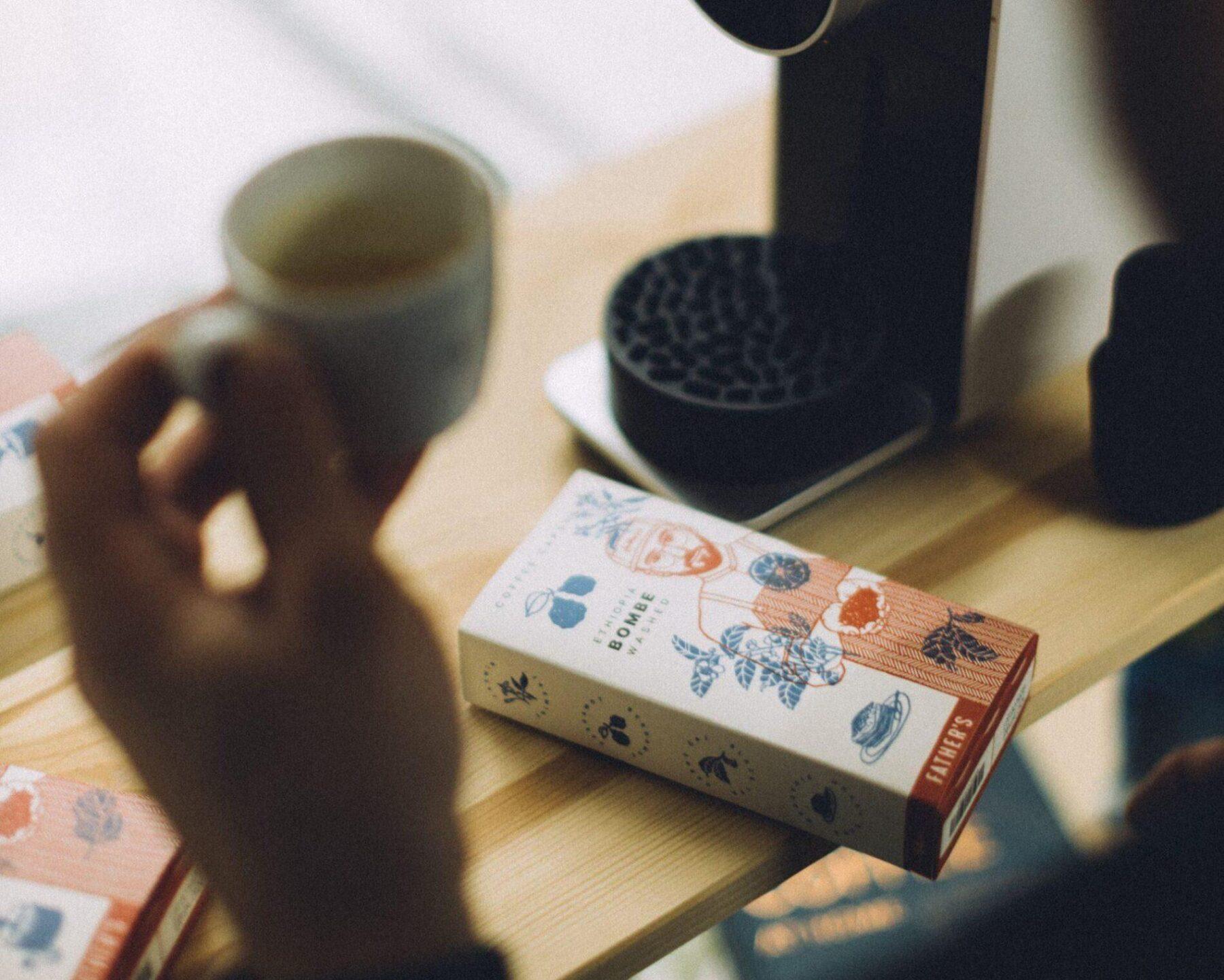 Capsul'in Zero Impact "revolution"
After a lot of research, we finally found capsules that are really compostable, even in home conditions. In 5 weeks, most of the packaging disappears, and in about half a year, there is no trace of the capsule. We have tried it on domestic earthworms in the compost and can say that it works.
The brand behind our capsules is Capsul'in Pro, which has developed the first 100% organic coffee capsule on the market – Capsul'in Zero Impact. It's not easy to make a capsule that meets several essential requirements. It is necessary to combine the issues of the renewability of the resources for production, the permeability of natural materials, and the possibility of their distribution, all without losing the quality of the resulting coffee in the cup.
To ensure that the capsules meet all these requirements, Capsul'in Pro has developed entirely new materials: a layer to prevent oxygen penetration into the capsule and a filter top cap made of 100% bio-cotton. And we think they did it perfectly.
This capsule has everything we want in a capsule. It's the world's first coffee capsule to be certified " OK Compost Home, " meaning it can completely decompose at home. It is made from 100% natural materials, mainly organic cotton and vegetable oils. It's compatible with the Nespresso system, so you don't have to buy new coffee machines. And most importantly, it tastes delicious.
We've got the capsule; what now?
There are a few things to take care of to get good coffee out of the capsule. Probably the most important is grinding. A good, precise grinder is essential to grind the coffee into the capsule properly. The price of the better ones is around twenty thousand euros, so it's probably apparent that not every roastery will have such a machine. We don't have one, so we delegate the grinding and capsule filling to a partner company.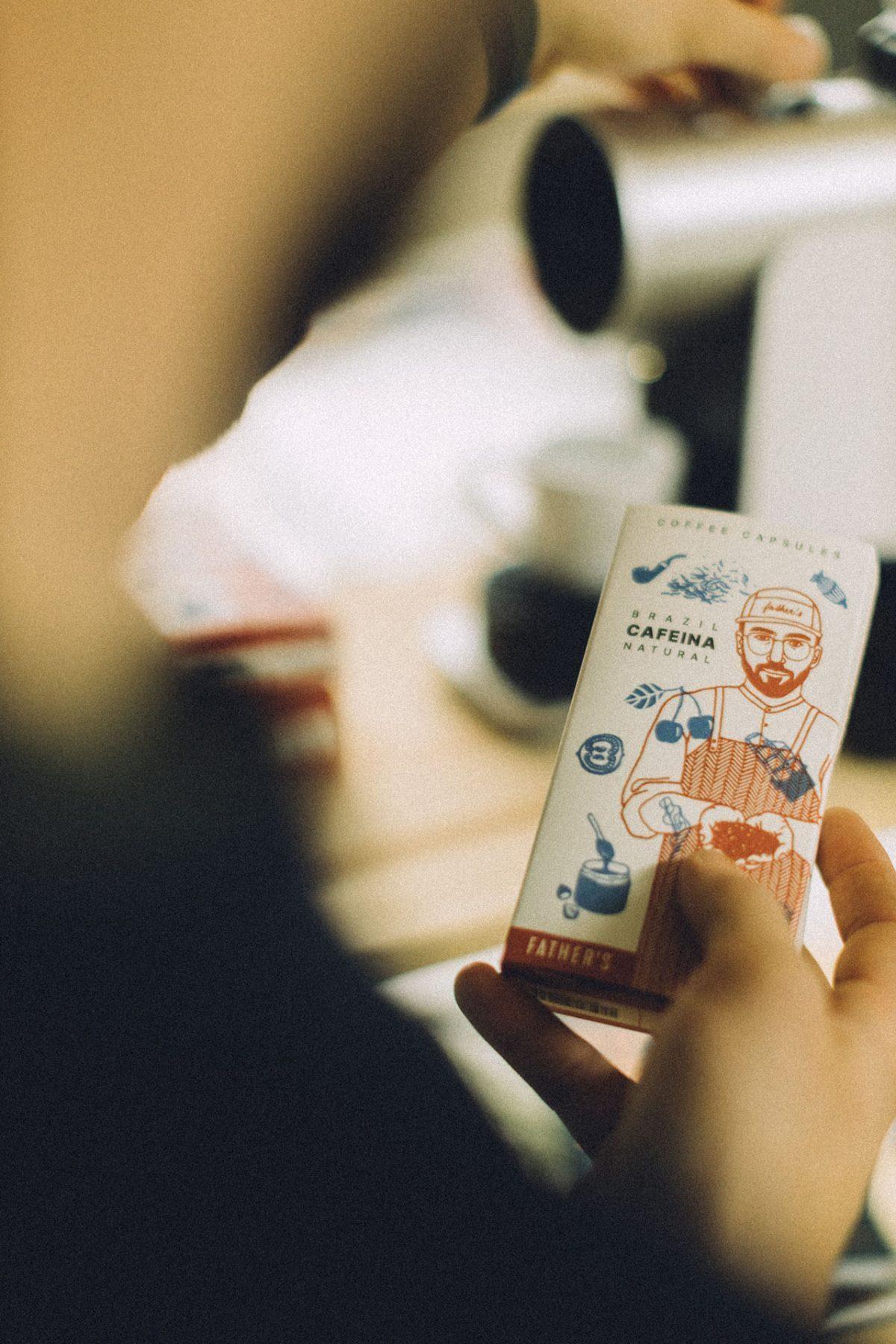 What are our capsules filled with?
Imagine the high mountains of a region called Bombe, lush green vegetation, and amongst it, native varieties of Ethiopian coffee trees. Here, farmers tend their small fields and hand-pick the results of their labor to take to a processing plant that gives them a fair price and processes their coffee cherries in a progressive and environmentally friendly way.
This is precisely how our Ethiopia Bombe is grown and processed by a somewhat unconventional method of dry fermentation before subsequent washing. The espresso is lighter and fruitier, with flavors of jasmine, bergamot, black tea, honey cake, and apricot in the cup.
The Brazilian Cafeina (currently out of stock), on the other hand, is an everyday certainty of a stable, low-acid espresso. Through its composition and roasting, we strive to make it always taste sweet, with chocolate, nuts, and marzipan notes. It makes a pleasant cup of coffee that probably everyone can enjoy.
And if you like something between a traditional espresso and a light, fruity cup, there's our popular Mother-ship espresso blend (currently out of stock). It's a blend of two coffees from countries with quite different flavor profiles – Peru and Ethiopia. Both coffees bring the best of their origins to the cup, creating a beautifully balanced taste that lacks nothing. The blend has a full, creamy body and tastes like milk chocolate with a floral aroma.
The first batch is almost sold out but don't worry; we're working on another one.
Before we restock our capsules, how about some of our other coffee?